What You Need to Know About Food Tours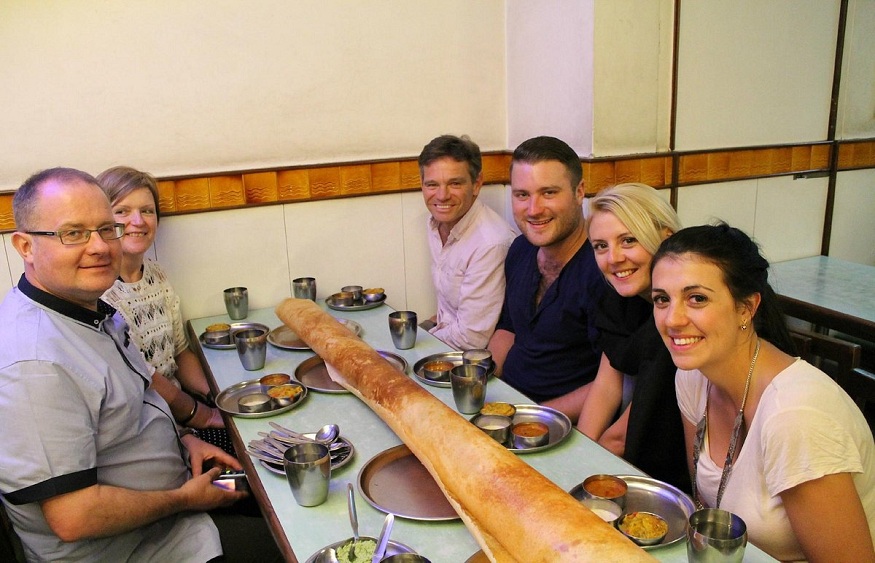 A food tour, also known as a culinary tour, is a guided excursion that introduces you to the traditions, history and background of a people through their cuisine.
A cuisine and drink tour includes a sampling of cuisine and beverages related to a particular theme. It may pertain to the local culture or a particular area of the city.
Obviously, eating and drinking the included food and beverages is the focal point of a culinary tour, but there is more to it than that. A culinary tour combines history, context, and flavours. The culinary experience becomes a tool for discovering the location. Between meals, the guide provides information about local customs, tourist attractions, etc.
Examples of Food Tours
There are options for private and group excursions. It typically takes two to four hours, including sampling visits at various gastronomic establishments (restaurants, stores, markets, cafes, etc.). Most food excursions are conducted on foot, but you can also find tours by bicycle, motorcycle, or tuk-tk, for example.
These are the most general categories of food tours:
Typical Dishes
Street Food
Beverages and Cocktails (including beers, wines, spirits, coffees, and beverages).
Traditional Candies
Indigenous Food
Local Farmers' Markets or Street Fairs
Who are Food Tours Intended for?
Food excursions are diverse excursions that satiate the appetites and curiosities of various travellers. Taking a shared group tour is a wonderful method for solo travellers to meet people while on the road. However, if you are travelling with companions, a private tour is guaranteed to be enjoyable. Families with children also enjoy food excursions, but it is necessary to determine in advance if the tour is appropriate for children.
If you are a foodie who has never participated in a culinary tour, you should prioritise this form of tour. Even if food is not your primary motivation, but you enjoy learning about the culture and history of a place, a culinary tour is an enriching experience. This is due to the fact that the cuisine and culinary traditions are founded on historical influences and reflect the environment's uniqueness.
Moreover, culinary excursions are an excellent opportunity for gastronomy professionals to improve their skills and knowledge of regional dishes and cuisines.
Why Participate in a Food Tour?
In addition to learning about the area's history and culture, there are numerous reasons to join a food excursion on your next trip:
It is an excellent introduction to the location;
It provides a safe means to experience the region's cuisine;
You have the opportunity to interact authentically with local people and businesses;
Become familiar with locales frequented only by natives;
Contribute to the regional cuisine's appreciation;
Receive additional travel and meal suggestions from the guide.