Child-friendly Amenities at Marhaba Lounges: Making Dubai Travel Easier for Families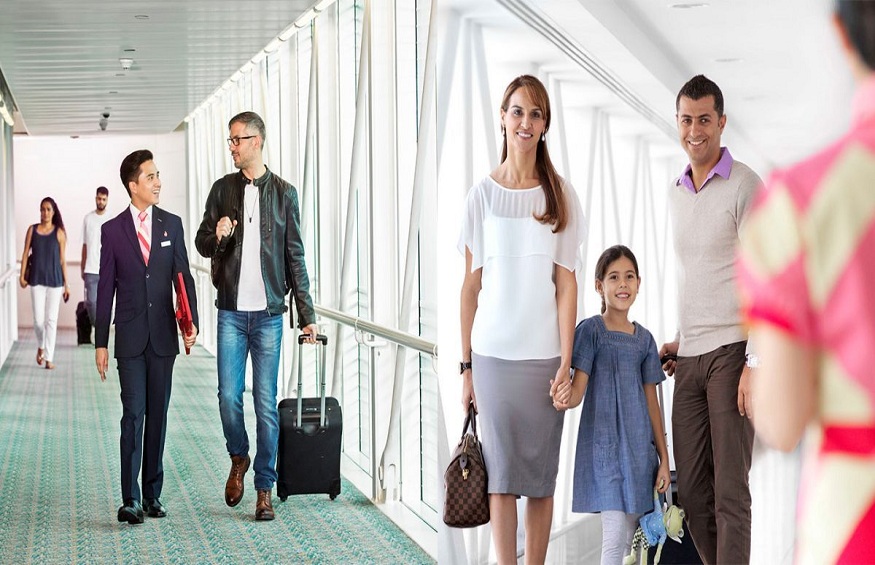 Travelling with children can be an exhilarating yet challenging experience, especially during long layovers or connecting flights. For families passing through Dubai International Airport, Marhaba Lounges offer a haven of comfort and convenience, complete with child-friendly amenities designed to cater to the needs of young travellers and their parents.
In this blog, we will explore the child-friendly offerings at Marhaba Lounges, making Dubai travel a breeze for families.
Dedicated Family Rooms
Marhaba Lounges understand the importance of privacy and relaxation for families travelling together. These lounges offer dedicated family rooms where parents can enjoy a peaceful environment while keeping an eye on their little ones. Equipped with comfortable seating, toys, and entertainment options suitable for children of all ages, these family rooms provide a perfect setting for bonding and playtime.
Play Areas for Kids
Marhaba Lounges go the extra mile to keep young travellers entertained with designated play areas. These safe and child-friendly zones are equipped with age-appropriate toys, games, and activities, allowing kids to let their imagination run wild while parents enjoy a few moments of respite. The play areas are designed to foster creativity and ensure that children have a memorable experience during their airport stay.
Kid-friendly Dining Options
Marhaba Lounges understand that children have different tastes and dietary preferences. That's why they offer a range of kid-friendly dining options that appeal to young palates. From colourful and nutritious snacks to child-sized portions of popular dishes, the lounges ensure that kids are well-fed and satisfied throughout their time at the airport.
Entertainment Choices for All Ages
Travelling with children often involves keeping them engaged and entertained. Marhaba Lounges have an extensive selection of entertainment choices suitable for children of all ages. From cartoons and animated movies to interactive games, the lounges provide a variety of options to keep kids occupied and happy during their stay.
Baby Changing and Feeding Facilities
Parents travelling with infants will appreciate the convenience of baby changing and feeding facilities available at Marhaba Lounges. These well-equipped spaces ensure that babies can be attended to comfortably, making diaper changes and feeding hassle-free for parents. It's a thoughtful addition that shows Marhaba's commitment to catering to the needs of families.
Nursing Rooms for Privacy
Marhaba Lounges also offer nursing rooms to provide privacy and comfort to breastfeeding mothers. These dedicated spaces allow mothers to nurse their babies in a peaceful and private setting, ensuring the well-being of both mother and child during their journey.
Conclusion
Travelling with children can be a joyous adventure, but it comes with its unique set of challenges. Marhaba Lounges at Dubai International Airport recognise the needs of families and have gone above and beyond to provide child-friendly amenities that make Dubai travel easier for parents and young travellers alike. From dedicated family rooms and play areas to kid-friendly dining options and nursing facilities, Marhaba Lounges ensure that every family passing through their doors has a comfortable and enjoyable experience. Whether you're embarking on a family vacation or travelling for business with your little ones, Marhaba Lounges are a welcoming oasis that turns airport waiting time into quality family moments. With these child-friendly amenities, Dubai travel becomes a breeze for families, allowing them to create cherished memories as they embark on their journey through one of the world's most exciting airports.