How to get to Lukla for EBC trek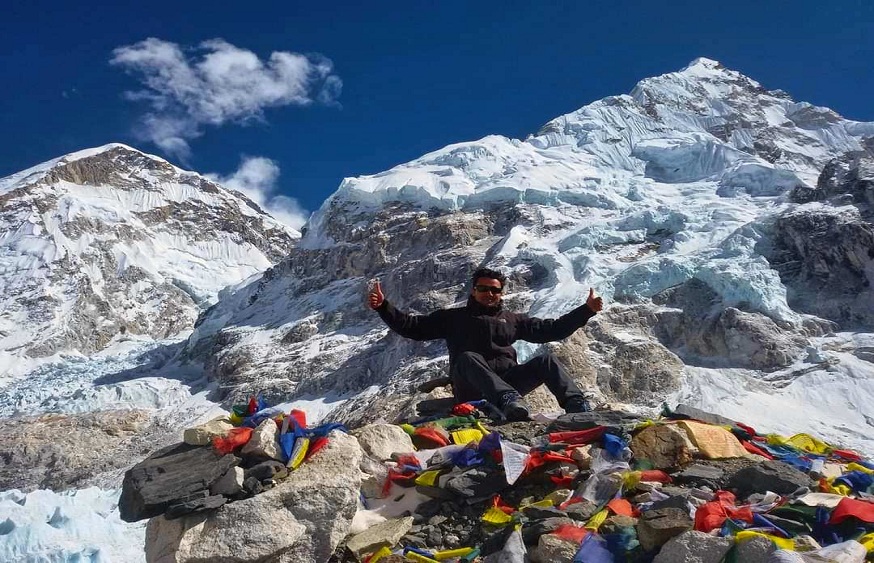 The 12 days Everest Base Camp trek is undoubtedly one of the most famous trekking trails in the entire world. This journey allows trekkers to enjoy beautiful views and promises a once in a lifetime experience. 
To begin the actual EBC trek journey, you have to get started at a small town called Lukla. Lukla is a beautiful place located at the heart of Himalayas. Getting to Lukla is the first step to your journey.
This article acts as your guide on how to get to Lukla. In this article, we will go through various ways to reach Lukla.
Fly from Kathmandu to Lukla
Getting to Lukla, the gateway to your Everest Base Camp adventure,through a flight is quite straightforward. Think of it as the beginning of a thrilling journey via air.
The most common and convenient way to reach Lukla is by taking a domestic flight from Tribhuvan International Airport in Kathmandu to Tenzing-Hillary Airport in Lukla.
Booking Your Flight
There are many airline services in Nepal that can take you from the capital city to Lukla. Many airlines companies like Yeti Airlines, Tara Air, Sita Air and Summit Air. The tickets of each of these airlines are easily available on their websites. You can book flights online or you may purchase it from their office in various parts of Nepal. Another option is through a local agency in Kathmandu.
Time and Weather
Early Morning Flights
Most flights to Lukla depart in the early morning, around 6:00 AM to 8:00 AM, to take advantage of favorable weather conditions. Lukla's airport is known for its rapidly changing weather, so morning flights are preferred.
Weather Check
Check the weather forecast in advance, as Lukla flights can be delayed or canceled due to adverse weather conditions. Keep a few extra days in your itinerary as a buffer for such situations.
Trekking to Jiri
This is an alternate route to get to Lukla. If you want to make this journey more based on foot, this might be a better option for you. 
You have to trek from Jiri to Lukla. This route is really beautiful. It has stunning villages and forests along the way. It is a better option if you want to get into local culture and communicate with locals.
Getting to Jiri
To start your trek from Jiri, you can take a local bus or hire a private vehicle from Kathmandu to Jiri, which is approximately a 6-7 hour drive.
Trek Duration
The trek from Jiri to Lukla typically takes around 7 to 10 days, depending on your pace and acclimatization breaks.
Permits
Ensure you have all the necessary permits and TIMS card, before starting your trek.
Blend of Drive and Fight
It is another fun way to get to Lukla. This way includes combining a drive and a short flight. This is how you do it:
Drive to Phaplu or Manthali
As previously mentioned, there is a way to drive all the way to Jiri but here you do not have to do that. There is another way that saves your time. Here, you will have to drive to either Phaplu or Manthali. Each of these places have airports which can take you to Lukla. Within 8 to 10 hours drive from Kathmandu, you can reach here.
Short flight to Lukla
From Phaplu or Manthali, you can take a short domestic flight to Lukla. The flights are less affected by weather delays compared to those from Kathmandu.
Permits
The permit requirements and airport transfer procedures remain the same as when flying from Kathmandu.
In a nutshell, getting to Lukla is your first essential step in the journey. You should think about the ways and consequences of each of these ways, you can reach there and make a decision that suits you the best.