Co-Branded Credit Cards – Your Key to Unlocking a World of Reward Points and Benefits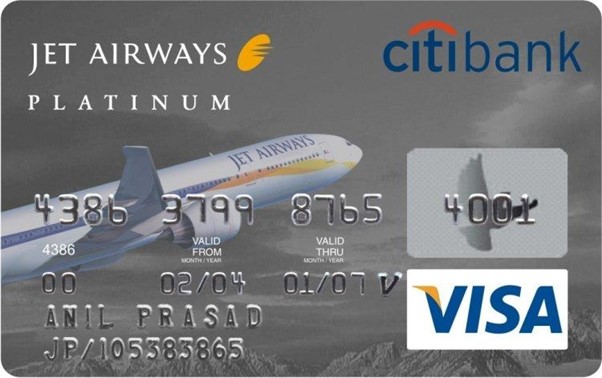 A co-branded credit card is the easiest way to enjoy elite perks with your favourite brand and to accumulate reward points quickly. Check out all the benefits of a co-branded credit card, and find the best way to pick the right one that works for you.
Today, almost everyone has at least a couple of credit cards in their wallet. It's not just because of the convenience they offer (no need to carry around wads of cash, you can pay your bills with some breathing space – shop today and pay later), but they also offer a whole lot of other benefits like – reward points for every swipe, cashbacks, special offers and more.
As customers discover, the convenience and benefits of credit cards, banks and brands are getting super inventive in offering plenty of cards.
Generally, most people don't give much of a thought while choosing a credit card. They pick the basic one offered by the bank. Or some cost-conscious customers pick the credit card that has zero/low annual fees.
But, this isn't the smartest approach to take. Did you know that you can enjoy a whole array of benefits, rewards, and discounts when you choose a co-branded credit card? Here, in this post, we walk you through the benefits of co-branded credit cards and things to consider while choosing one.
What is a co-branded credit card?
A regular credit card offers you the same benefits on every transaction you make using it. A co-branded credit card, on the other hand, offers you additional benefits when you use it at specific merchants.
Businesses generally offer Co-branded cards in partnership with banks. For instance, the Jet PrivilegeHDFCBank Platinum Club credit card is a partnership between Jet Airways and HDFCBank. The IRCTC SBI Platinum Card is a partnership between IRCTC and SBI bank.
When you use these co-branded cards, you earn reward points for your preferred loyalty program. For instance, the JetPrivilege HDFC Bank Select Credit Card
co-branded card helps you earn Intermile on every purchase you make using the card. You can then use your accumulated reward miles for free airline tickets or redeem it on several other programs.
What are the Benefits of Co-branded Credit Cards?
The biggest benefit of co-branded cards is that it helps you earn attractive reward points on your regular, everyday purchases. You don't have to go out of your way to earn reward points. You can earn points just by paying for fuel with your card, swiping it at grocery stores, restaurants, convenience stores, shopping, etc.
You can then redeem your accumulated points for free goods or services. Additionally, several co-branded cards offer other benefits like free airport lounge access, elite recognition at hotels, etc.
Who should choose Co-branded Credit Cards?
Co-branded credit cards work for almost all regular credit card users. The catch here is choosing the right co-branded credit card that offers you the maximum benefits. For instance, if you are a frequent traveller or an aspiring globetrotter, then opting for an airline co-branded card makes the most sense for you, as it helps you accumulate air miles on your daily purchases.
On the other hand, if you are loyal to a specific hotel chain like Hilton, Marriott, Hyatt or IHG, then opting for a co-branded credit card from these hotels will help you enjoy elite status at your preferred hotel chain.
Things to Keep in Mind while Choosing Co-branded Credit Cards
Most co-branded credit cards come with annual charges and joining fee. Make sure to consider these fees, and check whether the benefit you get from owning the card is worth paying the fee.
Finally, remember that you should not engage in frivolous spending just to increase your brand loyalty and to enjoy elite perks. This could lead to overspending and cause you to fall in debt.
Make sure to read the terms and conditions of the card, and practice caution just like you would do with any other regular credit card.